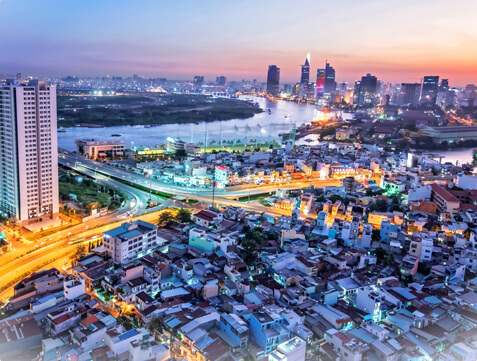 GENERAL INFORMATION
Housing Management and Construction Inspection Center (HMCIC) is a public service deparment of the Department of Construction of Ho Chi Minh city, established pursuant to Decision No. 3555/QD-UBND on July 7th, 2017 of the People's Committee of HCMC; under the management and direct leadership of the Director of the DOC and responsible for cooperating with other departments of the DOC to complete the assigned tasks.
The HMCIC has the function of providing public services, housing management and other construction works, as well as assisting the DOC on construction quality built in Ho Chi Minh City under Decision No. 1843/QD-TTG on October 5th, 2010 and Decision No. 1511/QD-TTG on October 12th, 2012 of the Prime Minister.
HMCIC is a member of The Quality construction inspection associations of Vietnam.
COMPANY HISTORY AND VALUE
The precursor of HMCIC is the department of map and construction survey. After receiving the task of managing houses from the Department of Land Administration – Real Estate, the DOC demand to manage a lot of documents in the construction and real estate. Therefore, the director of the DOC has formulated a scheme to convert Department of map and construction survey into the Construction Service And Information Center (COSIC).
Since its establishment, after 10 years of operation, continuing the 26 years from construction and development from the Department of map and construction survey to COSIC (1989-2015), HMCIC has really grown, gradually affirming the prestige and brand on providing construction document and construction consultancy services.
ORGANIZATIONAL CHART
HMCIC has 107 employees in total, in which over 80% employees have university and postgraduate degrees.
All HMCIC's officials and employees always try their best, promote a high responsibility, internal solidarity, good coordination to bring the best products to customers.
The total number of construction practice certificates of HMCIC is 44 certificates including architects, construction engineers, valuation engineers, construction supervisors, etc.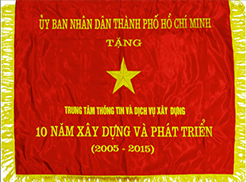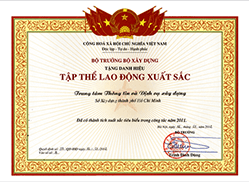 ACHIVEMENT
Our slogan is "HIGH QUALITY, PROGRESS, HONESTY AND EFFICIENCY". Professional engineers have years of experience, professional working style. HMCIC always satisfy customers and partners through high quality products and services.
Thanks to efforts of all officials and employees, in recent years, HMCIC has been honored to receive many certificates of merit form the Ministry of Construction, People's Committee of Ho Chi Minh city and Director of the Department of Construction. Many key officials HMCIC receive rewards at city-level.
COMPANY PROFILE
Company profile is a document to illustrate our achievements achieved through periods.